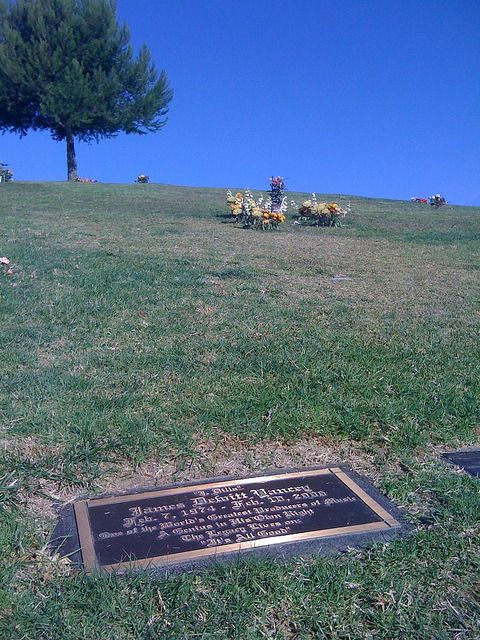 Thursday morning I woke up early to get a jump on traffic. I had to make it to a meeting at 10 but wanted to make sure I had enough time to make it to Glendale. I had planned for months leading up to my week in LA that I'd make my way to Forest Lawn Cemetery — where Dilla is buried.
Forest Lawn is a massive park cemetery, rolling across a clump of land that's dotted everywhere with mostly surface-level grave stones. Outside there are billboards offering up $38/month plot plans (smiling older couple and shadow font). Despite the sheer size and the Burger King Glendale air, it's a pretty well known place for entertainment entombments. Michael Jackson is buried there and just about everyone who your parents watched on TV are somewhere within the park. It's massive.
I drove for about 5 minutes trying to navigate the park map and hooked around to the Resurrection Slope at the far southeast side. After stumbling around for a few minutes trying to read the plot markers, I found three stones close together in 2061. James Dewitt Yancey lay between Guiterrez and Guererro. He's here, probably within about 10 feet.
Dilla has a simple brass stone. He's got a good view with an eastern exposure (see below). The sun comes up over the hill and gives him an entire day's worth of sunshine and it's mostly quiet on that side of the park. It's difficult to find another name on the ground that isn't Latino. Dilla must be making some off tempo banda shit, just because.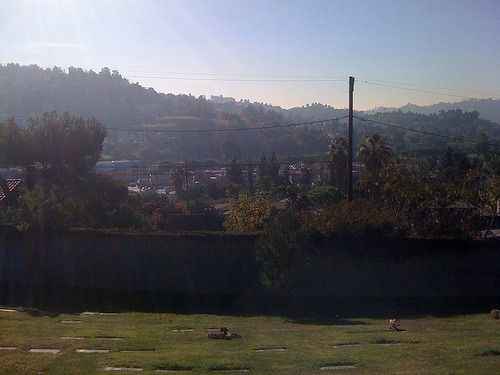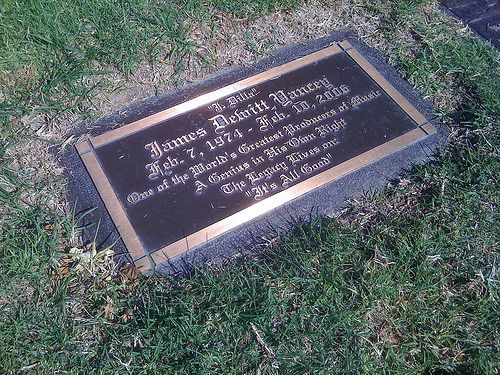 I spent about 10 minutes, paid my respects and went on my way. I find it weird he's out there in LA to be honest — I wish someone would have put together the money to bring him back to Detroit. But it's a nice quiet spot and as much as it hasn't been written about, LA was as important to Dilla in the last 5 years of his life as Detroit was.