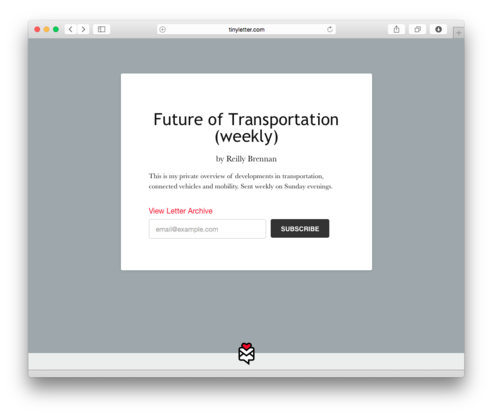 For the past month I've been prototyping something and am ready to push it out there for wider consumption: Future of Transportation weekly.
FoT started accidentally — as a way for me to compile my weekly notes about things happening in transportation, logistics, automotive startups and the like. After I started sending these to some friends and they responded positively I realized I should just turn it into a distribution list. Like my blog, I use writing of this sort to help me think. So as a subscriber to my list you are probably going to learn something going on in transportation and how I think about it, but I'm definitely going to learn something from writing it.
I send each out on Sunday evening. Sign up here.