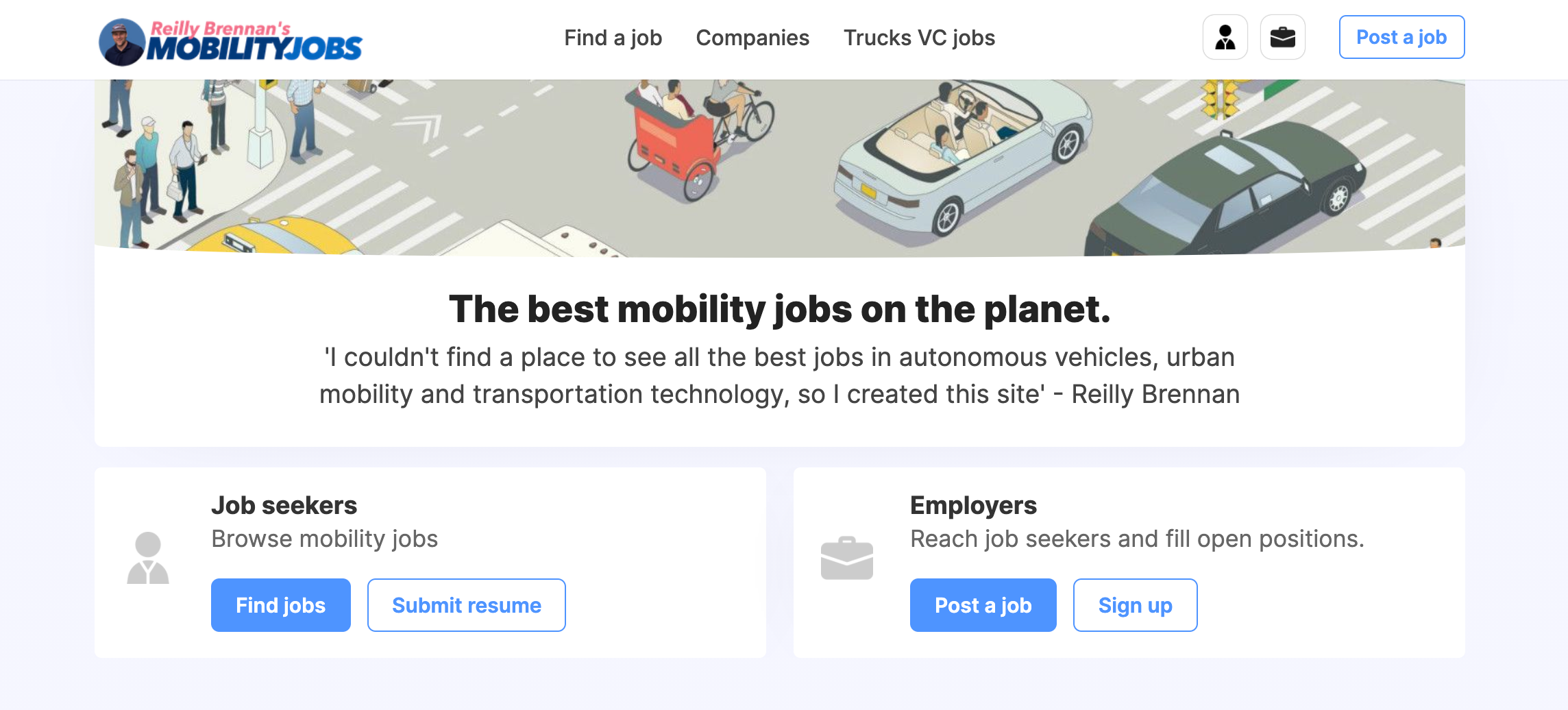 Our founders always say hiring is the most difficult thing when we poll them (harder than financing, actually). The reality is that finding candidates for jobs in categories like autonomous vehicles, robotics and transportation is hotly contested.
After looking (unsuccessfully) for something like this for my own needs, I realized I needed to build it myself. So that is the simple origin behind my new mobility-focused job board called MobilityJobs.com. My goal for this is that founders can find great talent and great talent can find great opportunities.
For the next few months as it gets going I'm making it entirely free to post jobs. Just use code ICECREAM and you can post standard jobs for free. After a few months the price will go back to $499.
There's also a section where you can view only jobs within the Trucks portfolio.